Medicare Shouldn't Be So Complicated…
MediGap Advisors Makes Getting the Right Medicare Supplement or Medicare Advantage Plan Easy
Hi, I'm Wiley Long, president of MediGap Advisors. We believe that Medicare is way too complicated, and that it should be easy to get and stay in the best and least expensive coverage for your needs.
Unfortunately, the government and corporate bureaucrats that designed Medicare, Medicare supplement, and Medicare Advantage programs don't seem to have the same goal!
As a result, people make critical mistakes when it comes to Medicare. They sign up for plans that don't include their doctor, they sign up for plans that cost too much or leave them financially exposed, and they sign up for plans they don't really understand.
That's why I wrote The Medicare Playbook, the only book on Medicare that really makes things simple and easy to understand. And it is also why I started MediGap Advisors.
Nobody should have to experience all this confusion, simply because they qualify for Medicare.
Call us at 800-913-3416, and you will be assigned a Personal Benefits Manager who can answer your questions and help you out, now or at any time in the future.
Your experience will be easy, and hassle-free.
If you already have a Personal Benefits Manager, you can call them directly at the number below.
Wiley Long President –
MediGap Advisors
Hablo español!
The Medicare Optimization Program by MediGap Advisors
Fortunately, our Medicare Optimization Program guarantees that you get into and STAY with the plan that works best for you, in 3 easy steps.
Schedule a time to talk to one of our Personal Benefits Managers
We'll review costs and other options, and help you decide whether a Medicare supplement plan with a Part D prescription drug plan or a Medicare Advantage plan makes the most sense for you.
Finally, we'll help you consider important aspects of the coverage, such as whether you'll still be able to access your favorite doctors, and whether the drugs you need are covered.
Once you choose a plan, it is easy to sign up online or over the phone. You will always have direct access to your Personal Benefits Manager for as long as you carry your coverage, in case you ever have any questions or need any assistance. As a client you will also be eligible to participate in our Financial Protection Program, so that you can enjoy your later years with peace of mind, knowing that your health and finances are protected.
Client Satisfaction Agreement
We help our clients get into the best plans, at the lowest cost. And we help them relax in their retirement years, knowing that they are protected from financial risk, while keeping as much money in their pockets as possible. With all there is to stress and worry about in today's world, Medicare should not be one of them, and it won't be. After going through our Medicare Optimization Program, you'll be confident that you have made good decisions about your medical coverage.
Read What Our Customers Are Saying
All Medicare Supplement plans offered by MediGap Advisors also come with a 30 day money-back guarantee. There are no hoops to jump through, as everything we do is meant to make the process easy and hassle-free.
How to Get Started with MediGap Advisors
Join tens of thousands of clients all over the country for whom we have helped cut through the clutter and confusion, and get the coverage and financial protection (and peace of mind) they need. You deserve it. Call us today at 800-913-3416 to schedule a 20 minute consultation with one of our Personal Benefits Managers, and get a better understanding of what your best options are. To get a quick look at available Medicare supplement plans in your area, run an instant quote.
Some of the Carriers Offered by MediGap Advisors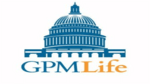 California License #: 0G56724
We serve clients throughout the U.S.California DBA: HSA for America Insurance Services
MediGap Advisors believe in equal opportunities for all individuals. Read more about our Non-discrimination Policy.