Medicare Supplement & Advantage Guide 2024
Medicare Supplement, Medicare Advantage, and Part D Prescription Drug Plans: Everything You Need to Know to Minimize Your Medical Costs During Retirement
Even with Medicare, Americans can expect to spend a lot of money on medical services in retirement. According to the Fidelity Retiree Health Care Cost Estimate, the average retired couple turning age 65 in 2024 will spend approximately $315,000 on medical care and insurance premiums during their lifetimes. That's why it's more important than ever to consider a Medicare supplement or Advantage plan.
For most retirees, then, it's critically important to understand how to control these costs, and get the most coverage you can for your premiums. Medicare by itself isn't enough. 
What's more
Medicare is ridiculously confusing, in a way that only a government bureaucracy could create. What MediGap Advisors specializes in is making it all easy to understand, and helping our clients find the best protection for the least cost. 
On this page you'll learn how enrolling only in basic Medicare with no other protections leaves you dangerously exposed to unexpected health care expenses. You'll also learn the three different ways to protect yourself, and the pros and cons of each. 
Get Your Instant Medicare Supplement Quote Today!
First Things First: Understanding Medicare
Medicare is the primary federal safety net that helps cover health care costs for Americans one they turn age 65, and for certain other individuals younger than 65 who have specific chronic medical conditions such as blindness, end-stage renal disease, and amyotrophic lateral sclerosis (Lou Gehrig's disease). 
Today, Medicare consists of four primary programs:
Part A
covers hospital charges
Part B
covers doctor's fees, lab fees, durable medical equipment
Part C
Medicare Advantage (discussed below)
Part D
covers prescription drugs
Note that Medicare does not provide significant benefits for long-term care, such as assisted living or nursing home care.
What is Original Medicare
Part A and Part B are collectively referred to as Original Medicare, since these were the first two programs that came into existence when Congress passed the Medicare and Medicaid Act in 1965.
Medicare Part C, Medicare Advantage, is not part of Original Medicare. Instead, Medicare Advantage is an optional program that allows Medicare beneficiaries to access their Medicare benefits through private managed care insurance companies. 
Important: Some Medicare Part C plans include prescription drug coverage, while others don't.
Those who aren't enrolled in Medicare Advantage, or whose Medicare Advantage plans don't include prescription drug coverage, often enroll in a separate Medicare Part D plan.  
If you qualify for Medicare, you'll be automatically enrolled in Part A and Part B when you turn 65. If you want prescription drug benefits, or you want to enroll in Medicare Advantage, you have to proactively opt in. 
Why Original Medicare is not enough
Original Medicare (consisting of Parts A and B) is an important safety net, helping protect senior citizens and others with certain chronic conditions against the skyrocketing costs of medical care. But for most Americans, Original Medicare by itself doesn't provide nearly enough protection on its own.
First, Medicare Part A imposes a significant deductible of $1,556 per benefit period, as of 2024. On top of that, Part A still leaves you exposed to the risk of  very high coinsurance charges:
$389 per day for days 61-90 of hospitalizations during any given benefit period

$778 coinsurance per each "lifetime reserve day" after day 90 for each benefit period (up to 60 days over your lifetime)

Once you use your lifetime max of 60 days,

you are responsible for all hospitalization costs. 
Medicare Part B also has a gigantic coverage gap: Physician's insurance only covers 80% of the costs of physician's fees, lab fees, durable medical equipment, and up to three pints of blood – all on top of an annual deductible of $233 per year, as of 2024.
Put together, Original Medicare on its own still leaves you possibly exposed to thousands of dollars in out-of-pocket costs in doctor's bills, medical equipment such as respirators, and lab costs.
And, of course, neither Medicare Part A nor Part B cover the high cost of prescription drugs. Without Part D, a Medicare Advantage plan, insurance, or a cost sharing plan in place, Original Medicare potentially exposes you to devastating out-of-pocket costs for needed medications.
The extremely wealthy can perhaps afford to absorb these costs to some extent. The very poor may qualify for Medicaid – but only after they have spent down nearly all of their assets. 
But for the vast majority of readers, Original Medicare by itself still leaves you potentially exposed to tens of thousands of dollars in out-of-pocket costs per year in ever-escalating medical bills. 
That is, unless you line up additional protection, using one of the options discussed below.
Four Ways to Reduce Gaps in Medicare Coverage
MediGapAdvisors.com is the ONLY agency in the country with extensive experience helping Medicare enrollees with ALL FOUR programs to help pay large out-of-pocket Medicare expenses.
How Medicare Supplement Insurance Works
One great option is to buy a Medicare supplement insurance policy – also called a Medigap policy – from a private insurance company.
In exchange for an affordable and predictable monthly premium, Medicare supplement insurance helps plug the gaps in Medicare coverage and protects you from incurring unexpectedly high costs. 
As a result, it's extremely difficult for people who aren't full-time Medicare bureaucrats to predict their out-of-pocket expenses for any given procedure or condition.
Medicare Supplement insurance can help reduce that complexity immensely. It also helps make your month–to-month medical costs in retirement much more stable and predictable.
With Medicare Supplement insurance, there are also no care networks to worry about. Medicare Advantage plans routinely take advantage of narrow or limited networks for most care. This trips up a lot of people who mistakenly sign up for a great-looking Medicare Advantage plan – that their preferred physician or hospital doesn't take.
With Medicare Supplement, you won't have that problem. If your doctor takes Medicare patients, you can use your Medicare Supplement benefits with him or her.
Compare Medicare Supplement Plans
As of 2024, there are ten standard Medigap insurance plans authorized by the Department of Medicare and Medicaid Services. These plans are designated with letters A through N. Each plan provides a different coverage mix.
Note: Three states, Massachusetts, Minnesota, and Wisconsin, have different standard plans. If you're a resident in one of these three states, call us for details, and a personalized plan recommendation at no cost to you.
All Medicare supplement insurance plans provide Part A coinsurance and hospital costs up to an additional 365 days after Medicare benefits are used up. All of them cover all or part of the 20% cost sharing requirement under Part B for physicians' charges, lab fees, and durable medical equipment.
All plans cover 100% of out-of-pocket hospice care costs, except for Plan K and Plan L, which cover 50% and 75% of hospice costs, respectively. 
A Closer Look at the Most Popular Medicare Supplement Plans in 2024
Plan G – Provides Maximum Protection
Medigap Plans F and G provide the broadest coverage and the most protection of all the Medicare supplement plans – and generally carry the highest premiums for any given individual enrolly. 
Plan F covers all Medicare deductibles, co-pays, and coinsurance costs. So if you're enrolled in Plan F, and you go to the hospital or doctor, you would pay nothing out of pocket for any Medicaid-covered product or services in the United States.
Unfortunately, plan F is now closed to new enrollees. But Plan G provides nearly the same benefits, with the exception of the Part B deductible. So as long as you continue to pay your premiums, your maximum out-of-pocket exposure in the United States is your annual $233 deductible for physicians/lab fees and durable medical equipment under Part B.
Plan N – Covering "Excess Charges"
Plan N is identical to Plan G, except that unlike Plan G, Plan N excludes "excess charges." So if your state allows it, and your doctor charges you more than the Medicare reimbursement rate for a given medical service, Plans F and G will cover it, and Plan N will not.
Unlike Plans F and G, Plan N requires you to make a small copay when you see a doctor. As of 2024, the Plan N copay is $20, or $50 for emergency room visits that don't result in a hospitalization.
Plan G has slightly higher premiums than Plan N, all other things being equal. But if you don't expect to need the excess charges benefit, or if your state does not allow doctors to charge Medicare patients more than the Medicare reimbursement rate, it may not make sense to pay the higher premium for Plan G when Plan N will suffice.
As of 2024, the states that do not allow physicians to charge excess charges include:
Connecticu

t

Massachusetts

Minnesota

New York

Ohio

Pennsylvania

Rhode Island

Vermont
Plan A: Just the Basics
Plan A is popular among budget-sensitive Medicare beneficiaries who want protection against high medical costs but want a relatively low monthly premium. It's a basic "no frills" plan but still covers Part A and Part B coinsurance that would otherwise have to come out of pocket.
Part A still leaves you responsible for your Part A deductible of $1,556 per year, and your Part B deductible of up to $233 per year.
Part A also doesn't provide foreign travel benefits or cover your coinsurance for skilled nursing care following hospitalization.
Which Medicare supplement plan is the most comprehensive?
Plan F, which covers all out-of-pocket healthcare costs for enrollees. But as we pointed out, Plan F isn't open to new enrollees anymore. That's why new enrollees looking for the broadest, most comprehensive Medicare supplement plan available generally choose Plan G or Plan N.
Plan F, which covers all out-of-pocket healthcare costs for enrollees. But as we pointed out, Plan F isn't open to new enrollees anymore. That's why new enrollees looking for the broadest, most comprehensive Medicare supplement plan available generally choose Plan G or Plan N.
Note:
You must be enrolled in Original Medicare (Parts A and B) to enroll in a Medicare supplement plan. 

You cannot enroll in Medigap and Medicare Advantage at the same time. However, you can switch plans without medical underwriting during Medicare open enrollment period. 

Medigap plans only cover one person. So if you're married and you want coverage for both of you, you need to buy two separate policies. 

Medigap insurance does not cover dental or vision services, hearing aids, or eyeglasses.
Covering prescription drugs
Since neither Original Medicare nor Medigap provides coverage for prescription drugs, many Medicare beneficiaries look to add this coverage. 
The simplest and most efficient way for Medigap beneficiaries and those who are only enrolled in Original Medicare Parts A and B  to add prescription drug coverage is to purchase a separate Part D policy.
Here's what to consider before enrolling in a Medicare Part D plan:
Formulary. Do you currently take prescription drugs? Are you likely to start taking a specific drug in the future? Check to see if the drug or drugs are included on the plan's formulary, which is its list of covered drugs.
Deductibles. Like other forms of insurance, Part D plans have deductibles. Higher-deductible plan have lower premiums. But if the deductible is too high, you could find yourself skipping refills because of the out-of-pocket cost. This can lead to severe health problems and even greater expenses later. Check to make sure you can afford the deductible each year when the plan resets.
The "Donut Hole." Most Medicare Part D plans have a coverage gap, or donut hole. This means that after you have spent a certain amount on covered drugs, the plan will reduce coverage until you meet a certain threshold. The donut hole may change every year. Note: The donut hole does not apply to those receiving extra help in paying Part D premiums).
The monthly premium. According to the Center for Medicare and Medicaid Services, the monthly premium in 2024 for a standalone Medicare Part D plan averages $33 per month. But individual plans can range from as low as $6 per month to as high as $207.
Most (but not all) Medicare Advantage Plans include drug coverage
Additionally, most Medicare Advantage (Medicare Part C) plans include prescription drug coverage, and are called MAPDs. Some do not. If you choose a Medicare Advantage plan without Rx coverage, you cannot add a stand-alone drug plan.
Part D Plans have late enrollment penalties.
You can enroll in a Part D plan during your Medicare initial enrollment period. If you don't enroll when you're first eligible, you can enroll later. But if you did not maintain creditable coverage in the meantime (for example, via a workplace plan), or you dropped your coverage for more than 63 days, you will pay a late enrollment penalty if you choose to reenroll. 
What are the best Medicare supplement insurance companies?
Medicare supplement companies vary widely in how they approach pricing, and the states in which they choose to sell Medigap policies. However, of the Medigap carriers that have a national footprint, there are a few that also boast A.M. Best ratings of A- or better:

Medicare Supplement Pros
Guaranteed renewable – even if you have health problems. As long as you are paying your premiums, your Medigap insurance carrier can't cancel you because of your medical condition or history.

You can use your benefits nationwide.

No network restrictions. You can use your benefits with any doctor or provider who takes Medicare patients.

Some standard plans cover 80% of Medicare-qualifying costs if you are traveling abroad.

Medicare Supplement Cons
Monthly premium required. Some Medicare Advantage plans have 'zero premium' options. But all Medigap plans will charge a monthly premium, which varies by carrier, age, sex, and tobacco use status.

Medigap policies do not cover prescription drugs (consider adding a Part D plan to your coverage).

No guaranteed approval outside of open enrollment period.

Not all plans are available in all locations.
Top Medicare Supplement Insurance Companies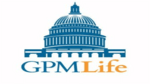 Schedule a free consult
We set up a free personal consultation to understand what's important to you. This isn't just another standard list of options.
Uncover your needs
You'll get an uncomplicated, personalized approach to healthcare. Your needs are unique and your healthcare options should be too.
Save money
We will present you with the most affordable options that make sense for your family's needs. Our approach will simplify the process.
How Medicare Advantage Works
Medicare Advantage, or Medicare Part C, allows you to access all your Medicare benefits by using a private managed care insurance company. 
Both Medicare supplement and Medicare Advantage (MA) plans provide all the services and benefits you get under Original Medicare Parts A and B. Most Medicare Advantage plans also include prescription drug benefits, though not all of them do.
If you are considering a Medicare Advantage plan that does not include prescription drug benefits within the plan, consider combining your MA Part C plan with a standalone Part D policy. 
Medicare Advantage insurance companies have wider latitude to innovate policies than Medicare supplement providers. Because Medicare Advantage plans are not standardized to the same degree as Medicare supplement plans, Part C carriers are free to offer a wider variety of plans and programs, and can offer a wider menu of benefits – all included with your monthly Medicare Advantage plan premium.
Because they are managed care plans, Medicare Advantage plans contract with local care providers to provide services. Doctors, hospitals, and other providers are willing to provide discounts to the managed care plan in exchange for a steady flow of patient referrals. And so Medicare Advantage plans tend to limit coverage for non-emergency care provided out-of-network.
As a result, Medicare Advantage plans tend to be regional, and require enrollees to get non-emergency care from providers within their provider networks. Be sure to check the plan's network of care providers to make sure you can use your plan with your doctor(s), nearest or best hospitals, and if your plan has prescription drug benefits,  at your preferred pharmacy.
Medicare Advantage Supplemental Benefits
Some Medicare Advantage plans offer additional benefits not covered under Original Medicare. Medicare Advantage organizations are becoming more innovative in differentiating themselves from competitors by rolling out supplemental benefits. Examples include: 

Meal assistance plans

Transportation assistance (for non-medical needs)

Home rehab and modification programs to accommodate disabilities

Dental and vision care

Gym and fitness club memberships
Special Supplemental Benefits for the Chronically Ill
Since 2020, Medicare Advantage plans can now also offer special non-medical benefits for those with specific chronic illnesses.
These benefits are referred to as Special Supplementary Benefits for the Chronically Ill (SSBCI). For example, if you are diagnosed with severe asthma or another respiratory disease, you may be able to get a plan that provides for carpet cleaning services as part of your benefits.
Other possibilities include expanded meal assistance and grocery delivery programs, expanded transportation assistance programs.
If you like health savings accounts (HSAs) available outside Medicare, you might like Medicare Medical Savings Accounts, or MSAs. Like their non-Medicare counterparts, which must be combined with a high-deductible health plan, Medicare MSA plans combine a high-deductible Medicare Advantage plan with a savings component.
By using a plan with a higher deductible, you can reduce your monthly plan premiums. Meanwhile, when you enroll in a Medicare MSA plan, your Medicare Advantage plan will deposit money in a special savings account for you, which you can tap to pay for any qualified health care expenses.
The amount deposited each year varies based on the specific Medicare Advantage plan.
These Medicare medical savings accounts can help you cover your healthcare expenses each year until you meet your deductible, which also varies with the plan.

Medicare Advantage Pros
Zero-premium options are available. Many Medicare beneficiaries can enroll in a Medicare Advantage plan and get valuable benefits at zero cost out-of-pocket.

All care can go through a single contact. It's easier to manage multiple doctors and providers using a managed care organization such as a Medicare Advantage plan. 

Medicare Advantage Cons
More restrictions on choosing your own doctor and provider compared to Original Medicare or Medigap. 

Plan availability and costs vary widely based on location. 

You will still have deductibles, coinsurance, and copays, which vary with the plan.

Your ability to use your benefits for non-emergency care may be limited outside of your home city or state.
Medicare Supplement vs Advantage Plans
Of the two types of plans, Medicare Supplement plans are more popular – even though some Medicare Advantage plans are available with zero monthly premiums.
For many enrollees, the premiums are more than offset by the freedom to choose their own doctor and the foreign travel benefit.
However, Medicare Advantage can be a compelling option if any of the following applies:
You have a strong network of Medicare Advantage care providers in your area

You want or need and can qualify for a Medicare Advantage Special Needs Plan and one is available in your area

You want or need and can qualify for a supplementary benefit and a plan that provides it is available in your area. 

You want protection against the high cost of healthcare with zero premium.

What benefits must be included in all Medicare supplement plans?
All Medicare supplement plans must cover all benefits offered under Original Medicare (Part A and Part B). That includes hospital costs, physicians' charges, durable medical equipment, lab fees, and at least partial coverage for up to three pints of blood. (All standard Medicare Supplement plans cover blood costs, though Plan K and Plan L cover just 50% and 75% of the cost of the first three pints of blood, respectively.
When can I apply for a Medicare supplement plan?
Your initial six-month Medigap enrollment period begins when you enroll in Medicare Part B. The best time to purchase a Medigap plan is when you first become eligible for Medicare. You are guaranteed enrollment at this time, even if you have pre-existing conditions, and you qualify for the best pricing.
You can also apply for a Medigap plan later – but it will probably cost more, and you will have to undergo medical underwriting, which means you could possibly be turned down for Medigap coverage.
When can I apply for Medicare Advantage?
Generally, you can enroll in Medicare Advantage only during one of these open enrollment periods:
 
Your initial enrollment period (IEP). For most enrollees, this begins three months before the month in which you turn age 65, and ends at the end of the third month after the month in which you turn age 65, for a total of seven months.
Example: You turn 65 in July of 2025. Your open enrollment period begins on April 1st, 2025, and ends on October 31st, 2025. If you became eligible for Medicare early due to a medical condition, your open enrollment period is based on your 25th month of receiving Social Security disability benefits.
After a late enrollment in Part B.

If you delayed enrolling in Part B because you were covered under a workplace plan, you can enroll in Part B after losing that coverage, under an 8-month special enrollment period. You can enroll in Medicare Advantage after you have signed up for both Medicare Part A and Part B coverage.

During the General Enrollment period (GEP)

. The Medicare annual GEP period runs from January 1st through March 31st of each year for coverage that becomes effective July 1st. If you are enrolled in Parts A and B, you can sign up for Medicare Advantage during April and June for coverage effective July 1st, regardless of your medical history, and even if you didn't sign up for it when you first became eligible.
How much do Medicare supplement plans usually cost? 
Medicare supplement insurance (Medigap) premiums are affordable for most. But actual monthly premiums vary based on your age, sex, location, and whether you use tobacco. Insurance companies set premiums, and these can vary from company to company, even for the same individual.
That said, Medicare supplement plans in 2024 usually cost an average of about $150 per month, though some plans with narrower benefits like Plan A can cost young, healthy non-smokers.

Contact us today for a free, no-obligation analysis, recommendation, and quote!
Should everyone enroll in a Medicare Supplement or Advantage plan?
No. There are some cases where it may not make sense to enroll in either Medigap or Medicare Advantage. For example, you may consider delaying enrollment if you are still covered under a workplace plan, or if you are enrolled in TRICARE, the military health care system.
Call us for an individualized analysis if you may be dual eligible for Medicaid and Medicare, or if you are trying to decide whether a Medicare supplement or Medicare Advantage plan may be right for you.
What are the Top 3 Medicare supplement plans in 2024?
The top 3 Medicare Supplement plans, in order of popularity, are Plan F, Plan G, and plan N, which combined account for more than 80% of Medicare supplement plans sold going into 2024. Plan F is no longer open to new enrollees.
How Medi-Share 65+ Healthsharing Works
Medi-Share 65+ is a health sharing plan that allows plan members to share Medicare deductibles, co-pays, coinsurance, and other costs you would normally incur out of pocket with Original Medicare by itself.
With Medi-Share 65+, plan members pay the first $500 in charges for Medicare-approved services under Parts A and B each year. This amount is called the annual household portion, or AHP. It serves a similar function to a health insurance deductible. 
After you pay the first $500, plan benefits kick in: 100% of all additional out-of-pocket charges under Medicare Parts A and B are fully shared among plan members. So you pay nothing further out of pocket that year.
Expenses that qualify for sharing include:
Part A deductibles

Part B deductibles

Your 20% co-insurance under Part B

Co-pays.

"Excess charges," which include anything your doctor charges you over-and-above the standard Medicare reimbursement rate for physicians. (Some states prohibit excess charges). 
This means that your Medi-Share 65+ can help you pay for hospitalizations, durable medical equipment, office visits, and even skilled nursing facility care while you recover from a hospitalization.
If Medicare approves your treatment under Parts A or B, but Medicare doesn't pay the entire cost of your treatment, MediShare 65+ pays 100% of those charges, except for your annual $500 AHP. 
Medi-Share 65+ is a healthsharing plan, rather than a traditional insurance plan. It provides benefits that are comparable to those provided under the popular Medigap Plan G, but at a much lower monthly premium in most areas.
Because Medi-Share 65+ is a healthsharing plan, not an insurance plan, it's structured very differently than a Medigap policy:
First, healthsharing plans are run by non-profit 501(c)(3) healthsharing ministry organizations, rather than a for-profit insurance company. 
Instead of sending your health insurance premiums off to an insurance carrier every month, as a Medi-Share 65+ member, you would simply deposit your monthly healthsharing contribution into an account at an institution approved by Medi-Share. You would then authorize Medi-Share to make deposits and withdrawals from that account.
Medi-Share then withdraws your contributions as necessary to help pay the medical expenses of other members in need.
If you have qualified medical expenses not paid for by Medicare Part A or B, you will submit your bills to Medi-Share. Upon verification, Medi-Share will subtract your annual $500 AHP. They will then deposit the balance, which is money contributed by other sharing plan members, into your bank account. 
Note: For the program to work efficiently, Medi-Share requires members to make their monthly contributions by the deadline every month. If you miss your monthly deadline for some reason, you'll be expected to contribute an additional 5% to Medi-Share's "extra blessing" fund. 
Pre-existing conditions
Most healthsharing plans impose a waiting period before bills related to treating pre-existing conditions become shareable. But with Medi-Share 65+, there is no pre-existing condition restriction if you enroll during your initial Medicare open enrollment period, which is the seven-month period that begins the third month before the month in which you turn 65.

There is also an open enrollment period for Medi-share 65+, that corresponds with Medicare AEP, every October 15ty – December 7th. There are no waiting periods on pre-existing conditions for anyone who enrolls during this period. 
Prescription Drug Coverage
Neither Medi-Share 65+ nor Medigap plans include prescription drug coverage. Most people add a separate Medicare Part D prescription drug plan alongside their Medi-Share 65+ or Medigap plan to help pay for prescription drugs.
Compare Costs: Medi-Share 65+ vs. Medigap Plan G
Regardless of your location, the monthly contribution required to join MediShare 65+ for ages 65 through 75 is only $99 per month 
For those ages 76 and up, the monthly cost is $150.
 MediShare 65
Max out-of-pocket: $500
$99/month (age 65-75)
$150/month (age 76 and up)
Medigap Plans G and N
Max-out-of-pocket: Part B deductible ($219 in 2023)
 Average monthly premium: $250+
Members who sign up at age 65 get a ten-year price "lock-in." By signing up in your first year of eligibility, you can protect yourself from future price increases for ten years.
This benefit is unique to Medi-Share 65+ and not available under Medigap programs. 
Who Should Consider Medi-Share 65+?
Medi-Share 65+ is most cost-effective for those in relatively good health with no significant pre-existing conditions, and who want to save as much money as possible each month while still limiting their exposure to high out-of-pocket health care costs.
It's also a great solution for those who live in high cost-of-living areas, where Medigap plans tend to be much more expensive.
Enrolling is very easy, and takes just minutes.
Your Medicare Strategy Options at a Glance
Medi-Share 65+
Medigap Plan G
Medicare Advantage
Non-insurance alternative
Medicare provided by a private
company
Traditional insurance plan

Shares All Deductibles, Co-pays,
and Co-insurance for Medicare
Parts A and B over $500
member
responsibility amount
$226 deductible for Medicare
Part B, as of 2023. Plan G covers
all other out of pocket costs for
Part A and B services.

Plans Vary
Can see any provider
Can see any provider
Non-emergency care must
stay within network
See specialist without referral
See specialist without referral

Must get a referral from PCP
with HMOs but not PPOs

Good anywhere in the U.S.
Good anywhere in the U.S.
Most networks are regional

Can use outside of U.S.

Some plans provide 80%
coverage for care outside the
U.S.
Must stay within the U.S.

Low monthly contributions ($99
for ages 65-74, $150 for ages
75+, anywhere in the U.S.

Varies, but can be up to
$400+/month for a Plan G
Varies, but many zero-premium plans available

No prescription drug coverage
No prescription drug coverage
Some plans include
prescription drug coverage
You pay monthly sharing
amount, + member
responsibility amount
You pay premiums, plus $226
Part B deductible
Premiums (sometimes),
deductibles, co-pays,
coinsurance
No copays to providers
Depends on plan. But Plans F
and G have no copays

Copays are typical

Medical underwriting required
to join

Guaranteed issue within 6
months of enrolling in Medicare
Part B

Guaranteed issue during initial
eligibility period and annual
election period
(limited window to enroll)
Mayo/Cleveland Clinic included
Mayo/Cleveland Clinic included

High-tier providers may not
included in network
Click here for more information and an easy self-enrollment link for Medi-Share 65+
.
Why Use MediGapAdvisors.com?
We've made it our mission to be experts in health coverage. So you don't have to be. We understand what the average person looking for coverage is going through.
We're always looking for a better solution.
Many times, that means thinking "outside the box." For example, we often save clients thousands of dollars per year on health coverage by connecting clients with innovative, non-traditional options like association plans, plans that work with health savings accounts, and health sharing programs.
That is, we work on the cutting edge of the very best insurance and non-insurance alternatives and innovations in the health care financing industry. 

Second, with us, you get a Personal Benefits Manager to help you navigate the system.  To help you find the health care solution, or combination of solutions, that works best for you.
You'll never be passed off to a representative who doesn't know you.

We can talk to you about ALL your options. 
Currently, MediGap Advisors is the ONLY nationwide health insurance agency that can advise you on all three major approaches to protecting yourself against high out-of-pocket costs under Medicare: Healthsharing, Medigap, and Medicare Advantage.
Most health agencies only focus on on a few Medicare Advantage, or Medigap plans. And almost none of them will provide expert advice on or assistance signing up with a healthsharing plan, such as Medi-Share 65+.
At MediGap Advisors, we are appointed with all the best Medigap and Medicare Advantage companies, and together with our sister company, HSA for America, we are the leading health sharing agency in the United States.

We make it easy.
Yes, Medicare's a massive subject. There's a ton of information. But choosing the best plan for you doesn't have to be complicated.
Our experienced team of Personal Benefits Managers has the training and experience to know what questions to ask to quickly zero in on the best strategies for your personal circumstances.
Working with a professional Personal Benefits Manager is easy, low-stress, and always free of charge. 
We're always looking for a better solution.
We are focused on providing you the best possible protection while saving you the greatest possible amount of money.
For many people, that involves looking at health sharing alternatives like Medi-Share 65+
Sometimes it means transitioning people to a Medicare Advantage plan with supplemental benefit programs that focus on their individual special needs.
MediGap Advisors is the only major agency that can work with you on all three major plan types, as well as Medicare Part D for prescription drug coverage. 
"Personalized attention from a dedicated Personal Benefits Manager"
Lastly,  with us, you get a permanent Personal Benefits Manager to help you navigate the health care finance and Medicare system.  To help you find the health care solution, or combination of solutions, that works best for you. 
Our Personal Benefits Managers are fully licensed and highly-experienced health insurance experts with deep, in-depth knowledge of Medigap and Medicare Advantage plans. 
Additionally, they receive extensive training in and are recognized experts in healthsharing plans, including how healthsharing can benefit many Medicare enrollees. 
As long as your PBM is with us, you'll never be passed off to a representative who doesn't know you.

We follow up.
Things change. Plans change over time, as do personal budgets and medical situations.
Your permanently-assigned Personal Benefits Manager will check in with you at least annually to keep your plan updated, review your coverage and your family's coverage, and ensure you're still enrolled in the best possible solution for your personal situation. 
Get Your Free Medicare Supplement Quote Today!
All Medicare Supplement plans come with a
30 day money-back guarantee
We do not offer every plan available in your area. Any information we provide is limited to those plans we do offer in your area. Please contact Medicare.gov or 1-800-MEDICARE (TTY users should call 1-877-486-2048) 24 hours a day/7 days a week to get information on all of your options.